2014 – Pipefest Stirling
Marching from the gates of Stirling Castle to mark the 700th Anniversary of the Battle of Bannockburn, Pipe Bands, Scottish Clans and Highland Dancers are invited to take part in an international parade through the City of Stirling.  The March will be led by the Atholl Highlanders .   (image: Shona McMillan)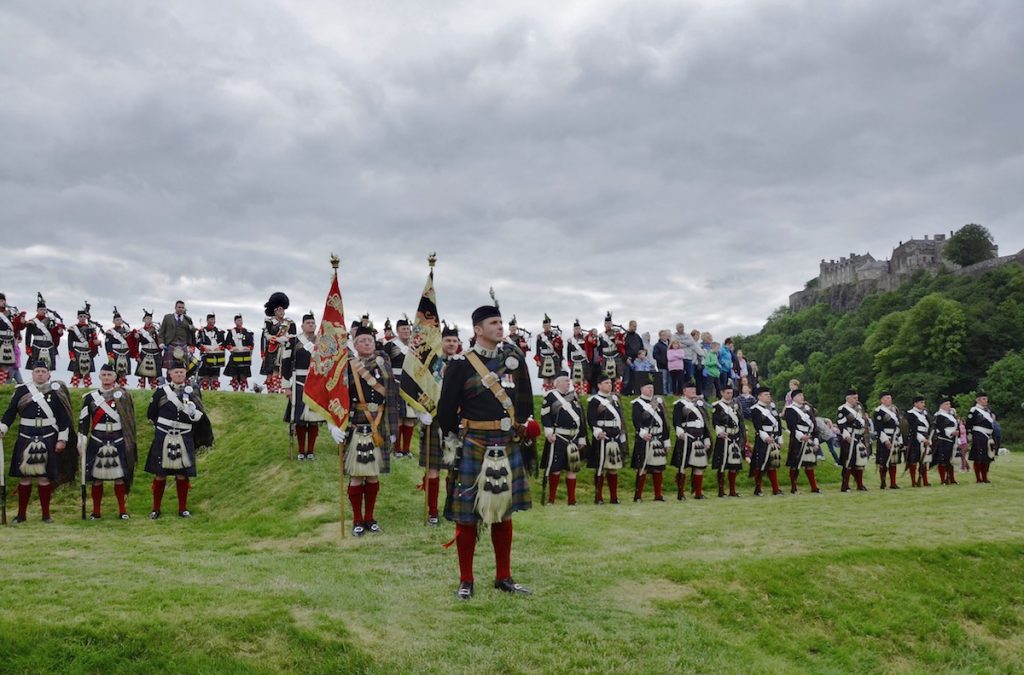 2012 – Order of the Thistle Parade
To mark HRH Prince William's appointment to the Order of the Thistle, massed pipe bands and 32 Champion Highland Dancers parade down the Royal Mile and perform at the front of the Scottish Parliament.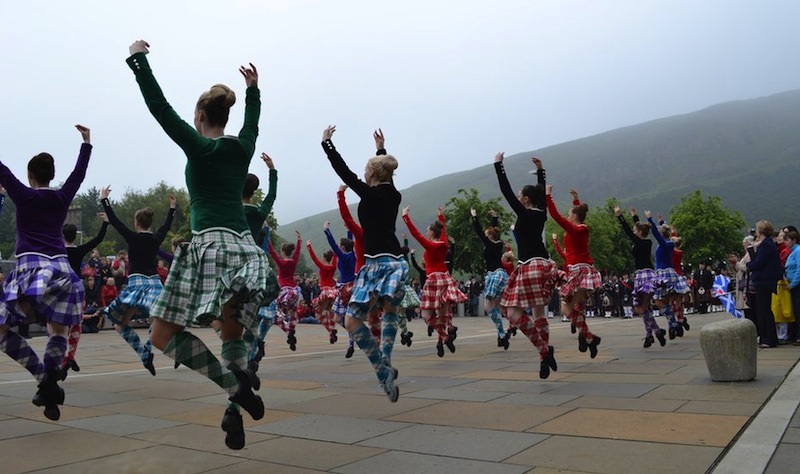 2012 – Perth Diamond Jubilee Parade & Gathering
1,000 pipers and drummers march through the City of Perth celebrating the Diamond Jubilee
2010 – St Ninian's Day – Welcome Pope Benedict XVI Parade
1,000 pipers and drummers play Highland Cathedral, along Princes Street, Edinburgh.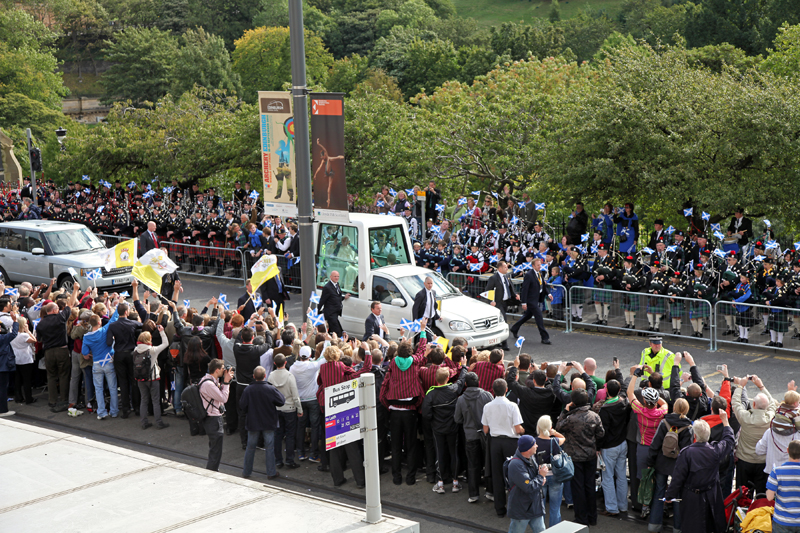 2010 – Pipefest Global Challenge
Raising funds for local charities pipers and drummers from around the world, played at Coffs Harbour, Australia; Hong Kong; Edinburgh, Scotland; Tintagel, England; New York City, USA and Ottawa, Canada.
The flight-deck of the US Intrepid, NYC.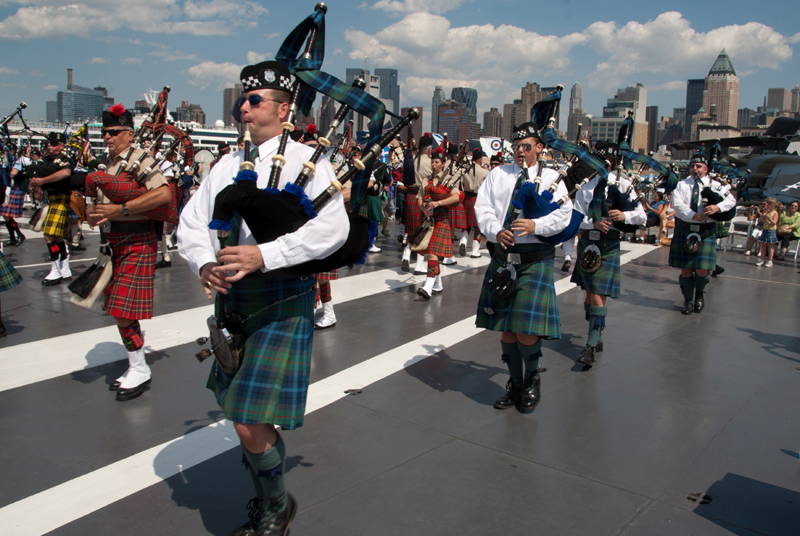 Holyrood Park Edinburgh
2006 – Pipefest Shanghai
2005 – Pipefest 2005
Over 8,000 pipers and drummers help raise funds for Marie Curie Cancer Care in Holyrood Park, Edinburgh (click to expand).

2004 – Opening of the United States Formula One Grand Prix
250 players start their bagpipes and drums, led by Sir Jackie Stewart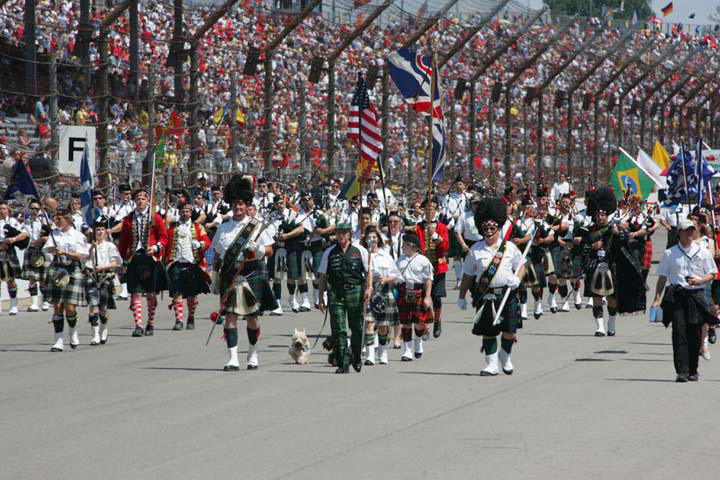 2003 – Dewar's New York Tartan Day Parade
The Tartan Day Parade continues to become an annual event
2003 – Pipefest Paris
400 pipers and drummers march under the Eiffel Tower.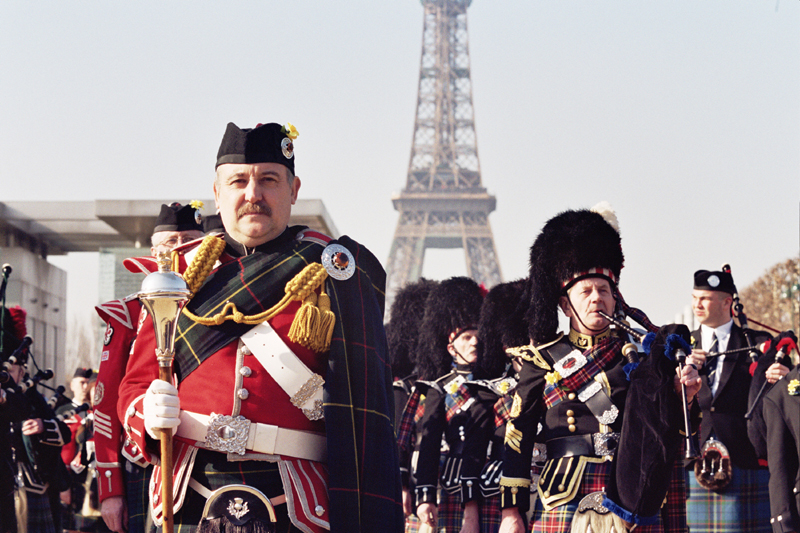 2002 – ScottishPower Tunes of Glory – New York Tartan Day Parade
Over 7,000 pipers and drummers march along 6th Avenue led, by Sir Sean Connery and Mayor Michael Bloomberg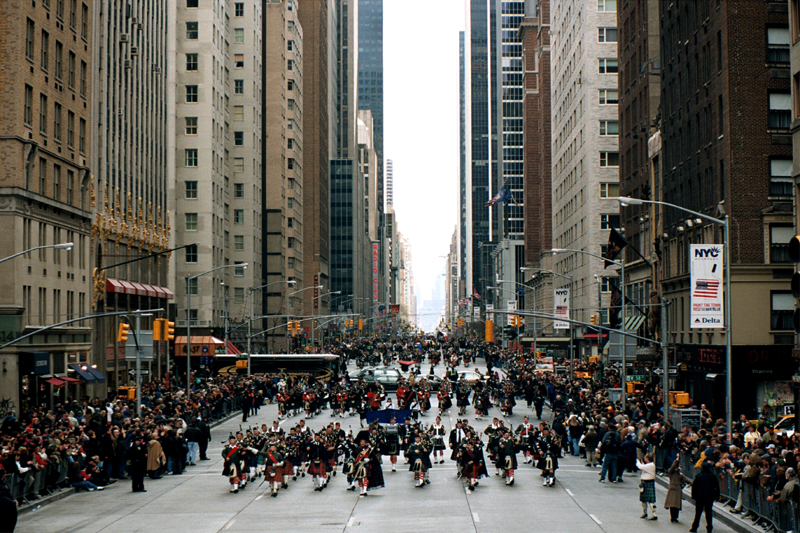 2000 – The BT Millennium Piping Festival
Thousands of pipers and drummers from around the World help raise money for Marie Curie Cancer Care led by International rugby
star,  Gavin Hastings who led the parade in 1995, 2000, 2005 and 2010!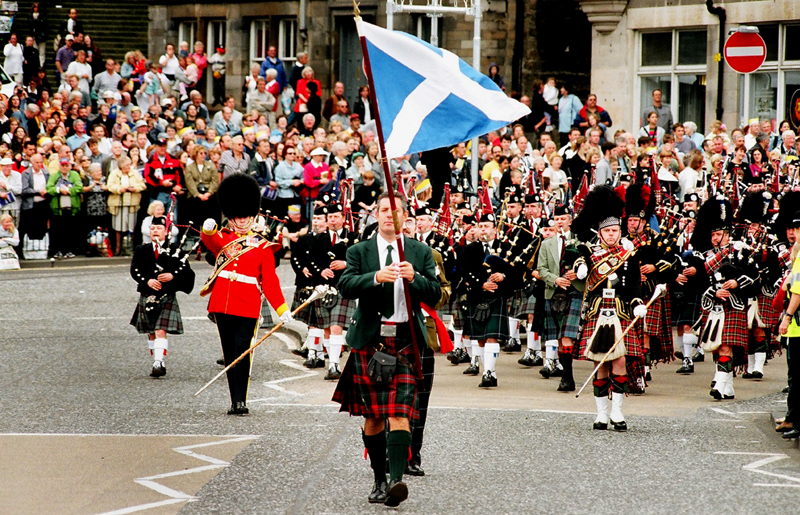 1999 – Dewar's Beating Retreat on the 20th Century
1995 – The BT Massed Pipes & Drums of the World for Marie Curie Cancer Care
Produced by Thomas Grotrian – "the event that started it all".
Photography: special thanks Colin Dickson