Pipefest Barbados
Pipe bands and individual players are invited to join the carnival atmosphere at the 2017 Barbados Celtic Festival with pipe band events between 25-28th May. This a great opportunity to bring your pipes or drums and enjoy a pipe band holiday with a week in Barbados in May!
The Barbados Celtic Festival celebrates the links between Scotland, Ireland, Wales, Nova Scotia, the Gallic regions in Europe and the sunny Caribbean island of Barbados. What better way to celebrate than with 100 pipers!

Pipefest Barbados will take place over 4 days but is best suited to players who want to visit the island for  a week.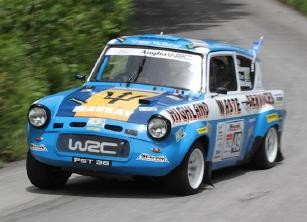 Get ready to start your bagpipes! Not only is it part of the Barbados Celtic Festival it takes place at the same time as Rally Barbados. Look out for Scotsman, Allan Mackay from Brora, in his blue Ford Anglia!
Weather: with events taking place in May this is a great month to visit Barbados with nearly 9 hours of sunshine and strong cooling winds. Pipe band events will take place in the evening when the average temperature is expected to be around 31°C / 88°F. Short sleeve order – pack light, enjoy the warmth, pipe band events will be in short sleeve order, No. 2 dress.
Tourist Information: for more ideas and to find out more about Barbados visit the official tourism site: www.visitbarbados.org
Flights & Hotels: BA offer great packages from the UK to Barbados in May, especially if you book flights and hotels together. It is recommended that players stay near the Historic Garrison area.  For hotel and flight packages please check: BA Holiday Packages
Register your interest using the Pipefest form below:
Main image: Joe Ross
Pipefest Barbados Registration Form

---
Registered Barbados Players
Name
Type
Group Name
Country
Website
Total
No.
Welcome to - Dirk Seifert
Total Number Registered: 85
Magnus Orr
Piper
Scotland
link
1
Laura Oswald
Drummer
Perthshire
2
George MacGregor
Piper
U.K.
1
Christine Carr
Supporter
U.K.
1
Nicola Thomson
Piper
Scotland
2
John Paterson
Piper
Scotland
2
Charlie Bowman
Piper
Northern Ireland
1
Donna Myles
Piper
Scotland
1
Allan Macdonald
Piper
Scotland
1
Dominic Andersen-Strudwick
Drum Major
Australia
1
Danielle Myles
Piper
Scotland, UK
1
Ian Brown
Piper
Scotland
1
Scott Duncan
Pipe Band
Scotpipe
Scotland
link
10
Mary Tierney
Piper
United States
1
Gerard Goetti
Piper
France
1
James Ponton
Piper
Hornsby RSL Pipe Band
Australia
link
2
Richard Smith
Piper
United Kingdom
2
Justine Noon
Piper
United Kingdom
2
Stuart Cumming
Piper
United Kingdom
1
Philip Horowitz
Piper
Usa
1
Kevin Boyd
Piper
USA
2
Grant Scheffel
Piper
South Africa
link
1
Mel Bradbury
Drummer
Uk
1
Kyle Carse
Piper
Northern Ireland
1
Elaina Stewart
Piper
Scotland
1
Heather Robertson
Piper
Scotland
1
Brian Smith
Select
Canada
1
Anna Orr
Supporter
Orrs On Tour
UK
1
Laura Fagan
Piper
USA
1
Nick Perry
Pipe Band
Pipes And Drums Of The Edmonton Police Service
Canada
link
24
Erich Wigger
Pipe Band
The 1st Bagpipe Band Of Switzerland
Switzerland
link
10
Peter Bryson
Piper
Scotland
3
Kenny MacIntyre
Piper
United Kingdom
1
John Cameron Cranston
Piper
United Kingdom
1
Dirk Seifert
Piper
Sweden
1