Pipefest Barbados will take place over 4 days and is suited to players who would like to visit the island for  a week. This also gives the maximum flexibility with flights and hotels.  It is part of the Barbados Celtic Festival and other festival events are free to attend.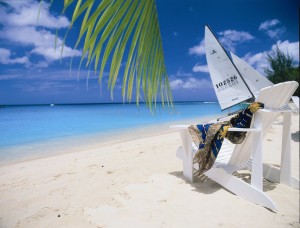 Barbados is an eastern Caribbean island and an independent British Commonwealth nation. Bridgetown, the capital, is a cruise-ship port with colonial buildings and Nidhe Israel, a synagogue founded in 1654. Around the island are beaches, botanical gardens, the Harrison's Cave formation, and 17th-century plantation houses like St. Nicholas Abbey. Local traditions include afternoon tea and cricket, the national sport.
Currency: 

Barbadian dollar

Capital: 

Bridgetown

Population: 

284,644 (2013)
KEY DATES:
Suggested Arrival: 22, 23 or 24 May.
Suggest Departure: 29, 30 or 31 May.
Pipefest events will be planned on: May 25, 26, 27 and 28 May.
ITINERARY
ALL TIMINGS SUBJECT TO CONFIRMATION.
Thurs 25 May:  Meet-up and practice 3:00pm. Casual (t-shirts and shorts). A social event to meet other players and check-out the pipes. Later in the evening a pub will be nominated to meet-up for a few refreshments. This will all take place at the South West of Barbados.
Fri 26 May: Morning school performances – this will be a great opportunity to let local pupils find out more about pipe bands. Also call for volunteers to help demo practice chanter and sticks. Other visits may be planned and further information will be provided on these. The festival party kicks-off in the evening at Blakeys on the Broadwalk and then moves on to Oistins, where the famous fish fry takes place. Kilts and t-shirts.
Sat 27 May:  Massed pipe band performance at the opening of the Barbados Rally. This will takes place at Warrens, St Michael. At least one rally car is taking part from Scotland – look out for Allan Mackay's Ford Anglia. Over 50 rally cars took part in this event in 2016. Further evening events to be announced.
Sun 28 May: Massed pipe band parade. Route from Government House in Carlisle Bay to Garrison Savannah. The parade will take place after 3:oopm. A TV crew from STV will be covering this event.
DRESS CODE: All pipe band events will be in short-sleeve order. (please note while packing).
WATER: Drinking water will be available at all pipe band performances.
PIPE TUNES: A standard pipe band tune list will be announced shortly.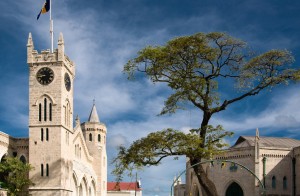 ACCOMODATION
It is suggested that players book hotels in the South West of the Island. Suggested hotels include:
Divi South Winds Hotel – its quite big, and is across a quiet road from the beach, and its restaurant is on the beach itself.
Turtle Beach Hotel, which is in St Lawrence Gap.  Its quite plush and all inclusive, ie prices include all food and all drinks.
Infinity Hotel – this is a 3 star in St Lawrence Gap which has just had an upgrade.
Castaways – a new hotel at the start of St Lawrence Gap.
Coconut Grove – run by the same family since 1975.
FLIGHTS & HOTEL DEALS
British Airways have Flight & Hotel packages available here:
http://www.britishairways.com/en-gb/destinations/barbados/holidays-in-barbados
Enjoy a great pipe band holiday in Barbados – sun, sea and bagpipes!
Follow Pipefest and the Barbados Celtic Festival on Facebook:
For more information on Barbados please visit: