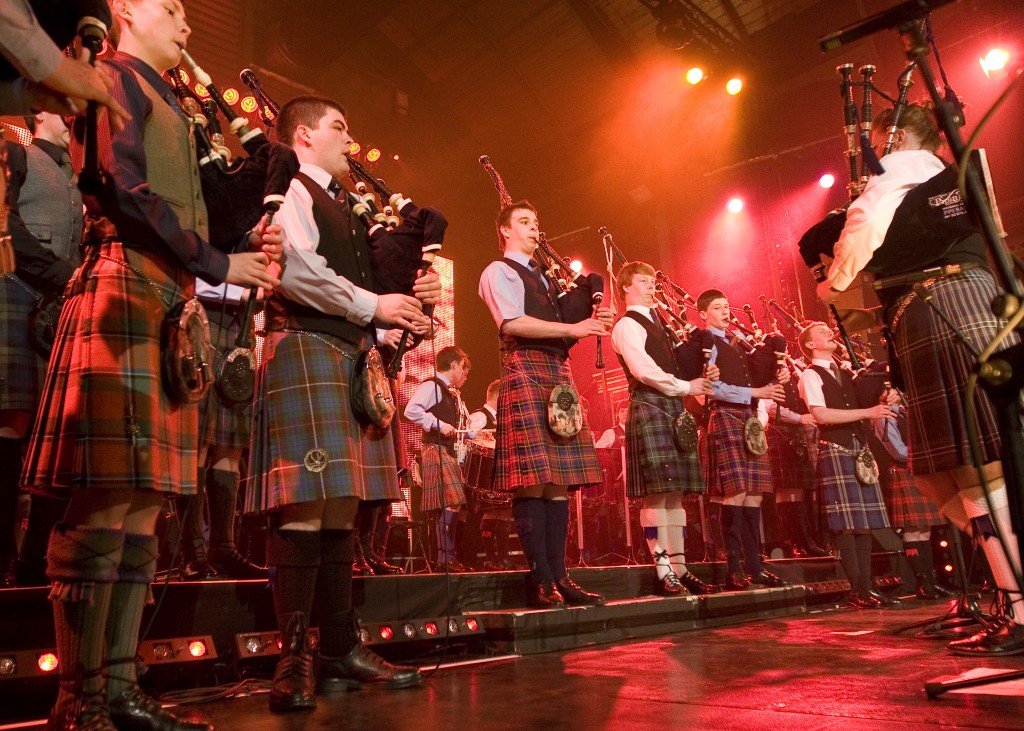 One of Scotland's most talented musical groups, The National Youth Pipe Band of Scotland, will join the Diamond Jubilee celebrations in Perth on 2nd June 2012. The group, a growing force in the pipe world will join 1,000 pipers and drummers from around the World.
The National Youth Pipe Band of Scotland is a non-competing cutting edge performance pipe band for 10-25 year olds in Scotland. Launched in 2002 by The National Piping Centre, the National Youth Pipe Band is the first and only organisation of its kind to bring together Scotland's most talented young musicians at a national level. Membership is drawn from across Scotland's 32 councils, and young pipers and drummers come from an array of different competing pipe bands and musical backgrounds, brought together as a collection of the very best chosen to play for their country. The National Youth Pipe Band provides unique development opportunities for its young members and an exceptional musical experience for its audiences. The NYPB is a dynamic, exciting, and modern spin on the traditional pipe band experience, and performs both at home and abroad.
The National Youth Pipe Band has toured the world with performances in China, Spain, Italy, Mexico, Switzerland, Germany, and has appeared on the children's television show Blue Peter, and most recently performed at the Celtic Connections Festival in Glasgow in 2011. The band has also performed on many occasions with the Galician piping star Carlos Nunez at various festivals throughout Europe. As well as touring the world, the NYPBoS is keen to develop the awareness of the band to potential members and to broaden its audience with concerts throughout Scotland.
Website: National Youth Pipe Band of Scotland